DRAGON HOLDINGS HAS ACQUIRED STRATEGIC COOPERATION AGREEMENT WITH GLOBAL SECURITY COMPANY
The signing ceremony of a strategic cooperation agreement between Global Securities Corporation (VGS) and Dragon Holdings Investment & Financial Services JSC (Dragon Holdings) was held on September 13, at the JW Marriott Hotel.
The signing ceremony took place in a friendly and formal atmosphere with the participation of representatives of two organizations. Representatives for VGS comprised of Mrs. Nguyen Thi Anh - Chairman of the Board, Mr. Nguyen Duc Thuan - Vice Chairman of the Board, Mr. Do Trung Son - Member of the Board of Directors, and General Director and Mr. Tran Duc Chien - Board Member . Representatives for Dragon Holdings comprised of Mr. Simon Loonstra - Chairman of Board of Directors, Mr. Nguyen Binh Duong - General Director, and Mr. Nguyen Duc Toan - Board Members.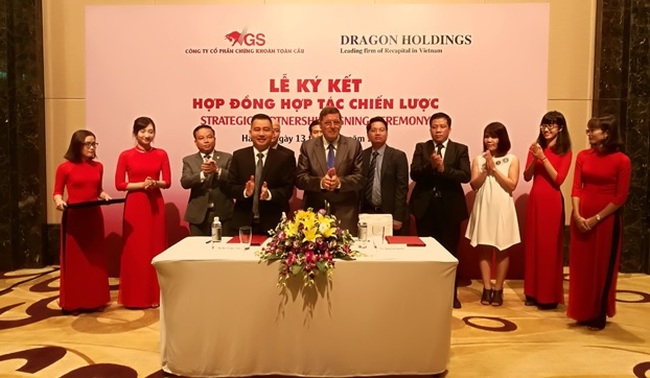 Sharing the vision of economic development and strategic cooperation between the two organizations, the leadership of VGS and Dragon Holdings believe that this strategic agreement was a first step for the long-term cooperation between the two businesses for the sustainable development and efficiency of the parties.
Mr. Nguyen Binh Duong, CEO of Dragon Holdings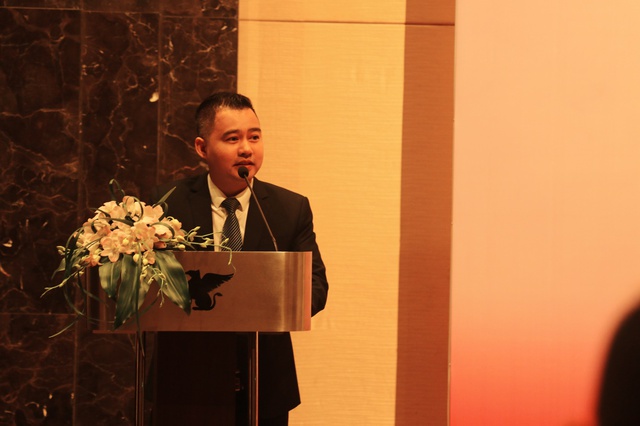 Mr. Do Trung Son, CEO of VGS
Dragon Holdings always attaches importance to strengthen cooperation with organizations in Vietnam as well as in the world. The strategic cooperation agreement between VGS and Dragon Holdings has marked the success of Dragon Holdings in enhancing consultancy efficiency, diversifying financial products as well as customers base in Vietnam and around the globe. With this cooperation, VGS and Dragon Holdings will be able to provide comprehensive support to each other in term of cutomers connection and business execution with the vision that Dragon Holdings will become an important strategic partner of VGS.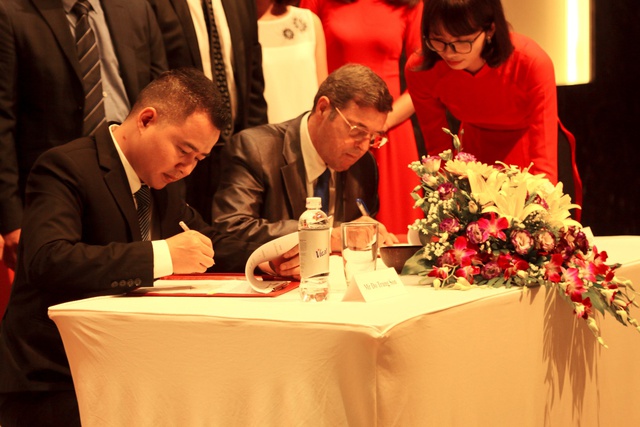 With many years of experience in the financial market in Vietnam and in the world, Dragon Holdings expects to bring practical and valuable experiences to our customers, which contribute to the development of the two corporations.